Products Catalogue



















About Us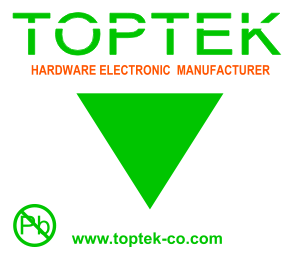 Toptek s.r.l.
The Team
Comprised of young and passionate professionals, we strive to offer the best service on the market, deliver an ideal product and do it as fast as possible. Our quality standards are the highest of the industry and the couriers we rely on are well renowned. You can easily check with our Quality Assessment dept. for any inquiries. We'll be glad to provide certificates and ISO grade documentation concerning our productive processes.
Locations
Our offices are separate from our main factories and this gives us an advantage in being as close to our customers as possible. The three different factory locations in the "Shenzen Region" in China and another one in Taiwan give us the opportunity to deliver our high quality products at the most affordable prices ever. These employ extremely qualified personnel, with over 20 years of experience. But there is always room to improve. And so we constantly invest in development and research, trying to increase our proficiency level and strike or even create new Standards.
Italy and Beyond
With the Italian Toptek division we serve mostly the local market, but are always ready to take external orders when conditions of feasibility are met. We provide the standard sales oriented services, but are qualified in market analysis, trends prediction and quality assurance also.
Transparency
Our customer's satisfaction is paramount for us. Thus we invite you to make a guided visit to our production locations where tours of the entire facility are arranged (please contact us for scheduling). Professionalism, competence and courtesy are our motto. Our Staff is always at your disposal with lightning fast replies and thorough assistance.
We are Certified ISO9001:2015